(Contributor: Nithin Krishnan)
Victor Oladipo is a basketball player born in Silver Spring, Maryland, who played for Indiana University. Victor Oladipo played the shooting guard position, but he also handled the ball and played tenacious defense for the Hoosiers during his three seasons with the Hoosiers between 2010 and 2013. The DMV-area native was recruited by Tom Crean and played at DeMatha Catholic High School in Hyattsvile, Maryland, where he was coached by Mike Jones and played with current Golden State Warriors guard Quinn Cook.
In his high school career, Oladipo was named to the Washington Post All-Met 1st team, recognizing the best players in the Washington, DC area. Oladipo was a largely unheralded recruit coming out of high school, barely registering on "Top 150" lists across the various recruiting websites. Oladipo ended his time at DeMatha as the #144 recruit in the nation, according to Rivals, and #136 in the nation, according to 247Sports.
At Indiana University, the 6'4″ guard recorded 1,235 points in his career with the Hoosiers, good for 42nd in program history. Easily one of the most popular IU basketball players of the 21st century, one could often hear chants of "Oh-la-dee-po" ringing around Assembly Hall after electrifying plays by Oladipo.
After a meteoric rise from bench player to superstar, Oladipo's collegiate career culminated in First Team All-Big Ten, First Team All American, and Sporting News National Player of the Year honors. Oladipo was drafted by the Orlando Magic with the second overall pick in the 2013 NBA Draft. Oladipo currently plays for the Miami Heat in the NBA.
Name: Kehinde Babatunde Victor Oladipo
Position: Shooting Guard
Nationality: USA
Age: 31 years old

Birthday: May 4, 1992
Hometown: Upper Marlboro, Maryland
High School: DeMatha Catholic High School (Hyattsville, MD)
Height: 6'4″ (193 cm)
Weight: 210 lb (95 kg)
Seasons: 3 (2010-13)
Jersey: #4
Major: Sport Communication Broadcasting
Current Team: Miami Heat
NBA Draft: 2013 / 1st Round / 2nd Overall
Social Media
Awards and Accolades
2010 Washington Post All-Met First Team
2012 and 2013 Big Ten All Defensive Team
2012 Honorable Mention All-Big Ten (Media)
2013 Big Ten Player of the Week (2x)
2013 First Team All-Big Ten (Coaches & Media)
2013 Big Ten Defensive Player of the Year
2013 Sporting News National Player of the Year
2013 First Team All-American (Sporting News, AP, NABC, USBWA, Wooden)
Winner, Eddie Sutton Tustenugee Award (for tenacity and unselfishness)
2017-18 NBA Most Improved Player
2018 NBA All-Defensive First Team
2x NBA All-Star (2018, 2019)
2018 All-NBA Third Team
Victor Oladipo Recruiting Profile
Victor Oladipo was a 3-star SG recruit from DeMatha Catholic high school in Hyattsvile, Maryland. The 6'4″ guard was ranked 136th overall in the 2010 class, the 34th-ranked shooting guard, and the 8th best player in the state of Maryland. In Rivals' rankings, Oladipo ranked 144th overall, three spots behind future Hoosier teammate Will Sheehey. In the months leading up to his senior season, Oladipo received scholarship offers from a number of schools, including Notre Dame and Clemson. After an official visit to Bloomington a few days earlier, Victor Oladipo committed to Indiana University on September 7, 2009.
In high school, Victor Oladipo was part of a DeMatha Catholic High School program that had a number of NCAA Division I players, so much so that Oladipo did not make the varsity team his freshman season. Throughout his time in high school, Oladipo was teammates with players such as Quinn Cook (Duke/Golden State Warriors), Josh Selby (Kansas/Memphis Grizzlies), Jerian Grant (Notre Dame/Orlando Magic), Jerami Grant (Syracuse/Oklahoma City Thunder), BeeJay Anya (NC State), James Robinson (Pitt), Mikael Hopkins (Georgetown), and Jairus Lyles (UMBC '18). Due to this star-studded cast of high school cohorts, Oladipo did not start for DeMatha until his senior season. Nevertheless, IU head coach Tom Crean took a chance on the emerging athlete.
He committed to the Indiana University Hoosiers on September 7th, 2009, before his senior season, after his offical visit to IU on September 3rd. On November 11, 2009, Victor Oladipo signed his national letter of intent.
247 Composite Ranking: 3-Star (0.9086)
Rivals: 3-Star (144th Overall, 41st SG)
ESPN: 90 rating
Victor Oladipo's Seasons with the Hoosiers
2010-2011 Indiana Basketball Season
---
Tom Crean (3rd Season)
12-20 (3-15 Big Ten)
2011-2012 Indiana Basketball Season
---
Tom Crean (4th Season)
27-9 (11-7 Big Ten)
5th Place Big Ten
🏅 NCAA Sweet Sixteen
2012-2013 Indiana Basketball Season
---
Tom Crean (5th Season)
29-7 (14-4 Big Ten)
🏆 1st Place Big Ten
🏅 NCAA Sweet Sixteen
Victor Oladipo's Indiana University Statistics
| | GP | GS | MIN | AVG | FGM | FGA | PCT | 3PM | 3PA | PCT | FTM | FTA | PCT | OFF | DEF | TOT | AVG | PF | FO | AST | AST/G | T/O | BLK | STL | PTS | AVG |
| --- | --- | --- | --- | --- | --- | --- | --- | --- | --- | --- | --- | --- | --- | --- | --- | --- | --- | --- | --- | --- | --- | --- | --- | --- | --- | --- |
| 2010-11 | 32 | 5 | 576 | 18 | 88 | 161 | 0.547 | 8 | 26 | 0.308 | 52 | 85 | 0.612 | 51 | 68 | 119 | 3.7 | 69 | 2 | 28 | 0.9 | 44 | 7 | 34 | 236 | 7.4 |
| 2011-12 | 36 | 34 | 961 | 26.7 | 136 | 289 | 0.471 | 10 | 48 | 0.208 | 108 | 144 | 0.75 | 63 | 128 | 191 | 5.3 | 90 | 1 | 73 | 2 | 76 | 21 | 49 | 390 | 10.8 |
| 2012-13 | 36 | 36 | 1021 | 28.4 | 182 | 304 | 0.599 | 30 | 68 | 0.441 | 97 | 130 | 0.746 | 93 | 135 | 228 | 6.3 | 89 | 2 | 74 | 2.1 | 82 | 28 | 78 | 491 | 13.6 |
| Career | 104 | 75 | 2558 | 24.6 | 406 | 754 | 0.538 | 48 | 142 | 0.338 | 257 | 359 | 0.716 | 207 | 331 | 538 | 7.2 | 248 | 5 | 175 | 1.7 | 202 | 56 | 161 | 1117 | 10.7 |
Victor Oladipo's Career at Indiana University
Victor Oladipo entered IU as a scrawny unknown figure, trying to make his mark on a rebuilding Indiana basketball roster. In his freshman season, Oladipo appeared in all 32 games, started 5, and averaged 7.4 points per game (PPG). His highlight play of the season came on a buzzer-beating half-court shot before the intermission against North Carolina Central, punctuated by commentator Gus Johnson's call of "OH! Oladipo! Ha-ha!"
After an offseason of workouts and improvement, Oladipo seemed poised to help the Hoosiers in a greater capacity in year two. Before a game was even played, though, Oladipo endeared himself to IU fans with a stirring rendition of Usher's "U Got It Bad" during "Hoosier Hysteria."
To start his sophomore campaign, Oladipo scored in double digits in six of eight games, including a then-career high 21 points against Chattanooga. The Hoosiers won all eight of those games; they had only won twelve in the entire preceding season.
On December 10, 2011, the #1 ranked Kentucky Wildcats came to Assembly Hall, undefeated and looking to over-power Indiana with future NBA players Anthony Davis, Michael Kidd-Gilchrist, Terrence Jones, Marquis Teague, and Doron Lamb. Victor Oladipo exhibited his wide variety of skills over the course of the game, irritating Kentucky with his length, motivating teammates with his hustle, and inspiring the Hoosier fans in attendance with his fire and passion. In IU's stunning upset win, Oladipo scored 13 points (2nd-most on IU), grabbed 7 rebounds (most on IU), took six free throws (most on IU), and played a then-career high 32 minutes.
Oladipo's breakout season was only just beginning. The Hoosiers started 15-1, but fell upon some tough times, dropping five of seven after the hot start. A rivalry game at Purdue's Mackey Arena came next. Senior guard Verdell Jones III suffered an injury in the preceding game, so Victor Oladipo took it upon himself to step up in Jones' absence. He scored a career-high 23 points, recorded 8 rebounds, dished out 4 assists, and led IU to a convincing 17-point win.
No longer would Victor Oladipo fly under the radar. He started every game for the remainder of his IU career. He would help IU make the NCAA Tournament for the first time since the 2007-08 season, and coaches and media rewarded him with All Big Ten Defensive Team and All Big Ten Honorable Mention recognition.
No longer a secret in the Big Ten, Oladipo took the nation by storm in his junior year. Not only did he maintain his electrifying style of play, but he also, unsurprisingly, improved in other facets of his game. Oladipo saw his points per game increase from 10.8 to 13.6, rebounds uptick from 5.3 to 6.3, and, most impressively, his three-point percentage skyrocket from 21% to 44%. Coaches were taking notice around the country.
Oladipo's hallmark game of the 2012-13 season came against the Ohio State Buckeyes at Value City Arena, frequently a house of horrors for IU. On a nationally-televised CBS game featuring top-ten teams, Oladipo tormented Ohio State, scoring 26 points, snagging 8 rebounds, and swiping away two steals, helping the #1 Hoosiers to a satisfying double-digit road win.
The stat sheet stuffer finished the season shooting a remarkable 59.9% from the field, good for the best mark in the Big Ten. Furthermore, his 76 steals in the 2012-13 season set a single-season IU record. The Hoosiers, led by Oladipo, Jordan Hulls, Christian Watford, Cody Zeller, and Will Sheehey, won the Big Ten for the first time since 2002.
Going into the NCAA Tournament, the #1-seeded Hoosiers were expected to contend for their first Final Four since 2002, and first National Championship since 1987. The first matchup against #16 James Madison went smoothly for IU; they defeated the Dukes, 83-62. In the 2nd round, IU took on a feisty #9 Temple squad in Dayton OH. The upset-minded Owls, led by Atlantic 10 Player of the Year, Khalif Wyatt, dropped 31 points, and seemed to hit shots from everywhere on the court. In a close game, with the season on the line, IU knew they needed someone to come up clutch down the stretch.
Enter Victor Oladipo.
IU's NCAA Tournament run came to a screeching halt against the #4 Syracuse Orange. Oladipo was plagued with foul trouble, and the Hoosiers had trouble finding gaps in Syracuse's famed 2-3 zone defense. It ended that quickly. IU fell, 61-50, and their season came to a conclusion.
Oladipo received considerable acclaim for his junior year performance. He once again featured on the Big Ten All Defensive Team, but that just scratched the surface. Oladipo was a unanimous selection to the First-Team All Big Ten, along with teammate Cody Zeller, Ohio State's and Fort Wayne's Deshaun Thomas, Michigan's Trey Burke and Tim Hardaway Jr., and Ohio State's Aaron Craft. The honors did not stop there; Oladipo was name Indiana's 43rd All-American by Associated Press, USBWA, NABC, and Sporting News. The final publication on that list also named Victor Oladipo the 2013 National Player of the Year. Oladipo's rise to the top of the collegiate game was complete.
Victor Oladipo's Career after Indiana University
Orlando Magic: 2013-2016
Oklahoma City Thunder: 2016-2017
Indiana Pacers: 2017 – 2021
Houston Rockets: 2021
Miami Heat: 2021-Present
On April 9, 2013, Oladipo held a press conference announcing that he would declare for the NBA Draft. There was plenty of disagreement on when Oladipo's selection would be.
Then, on June 27, 2013, the NBA Draft took place, at Barclays Center, in Brooklyn, New York.
Oladipo made his NBA debut on October 29, 2013, at Bankers Life Fieldhouse against the Indiana Pacers, in front of a number of Hoosier fans. His first basket came on a straightaway three-pointer, and the fans could be heard applauding Oladipo's first shot.
Oladipo and fellow rookie point guard recorded matching triple doubles in a game between the Magic and the Philadelphia 76ers, the first and only time two rookies recorded triple doubles in the same game. Oladipo would participate in All-Star Weekend in New Orleans, in both the BBVA Rising Stars Challenge and the Taco Bell Skills Challenge. The final feather in Oladipo's cap in year one of his NBA career would be a selection onto the NBA All-Rookie 1st team.
The following season, Oladipo would turn heads by ramping up his scoring average from 13.8 PPG to 17.9 PPG. He also participated in the 2015 Slam Dunk Contest in the same arena where he was drafted, Barclays Center in Brooklyn. Oladipo threw down jawdropping dunks all night, but finished 2nd to Minnesota's Zach LaVine.
Stunningly, the Magic, who had seen their win total increase each season after drafting Oladipo, traded him to the Oklahoma City Thunder on June 23, 2016. On Halloween night, Oladipo, who did make the high school varsity team his freshman year, signed a 4-year, $84 million contract extension.
After one season in Oklahoma City, Oladipo was shipped in a blockbuster deal. Of all places where Oladipo could have landed, Victor ended up returning back to Indiana, where he spent his college years. Oladipo and teammate Domantas Sabonis were swapped for forward Paul George, in a move that many "experts" deemed a win for the Thunder.
Oladipo was back home again in Indiana. Victor commented in numerous interviews about the fans in the state of Indiana and how he felt more at home here than most other places. Victor was glad to be back in his home state and after a tour to Oklahoma City, he brought a new level of work ethic with him. He learned greatly from his time spent with Oklahoma City Thunder star Russell Westbrook and the improvement in Oladipo's game became evident very quickly.
In his first regular season game in Pacers' colors, Oladipo put up a 22 point, 5 rebound, 4 assist, 4 steal performance in a victory over the Brooklyn Nets. In general, the Pacers, who were expected to be among the dregs of the Eastern Conference, were playing competitive, winning basketball with Oladipo running the offense and second-year head coach Nate McMillan at the helm. Oladipo won Eastern Conference Player of the Week twice before the All-Star Break, and set a career-high with 47 points in a December win over Denver. Deservedly, Oladipo was rewarded with his first ever All-Star Game appearance, in Los Angeles, where he joined Team LeBron for the annual showcase.
The Pacers qualified for the 2018 NBA Playoffs, and drew the LeBron James-led Cleveland Cavaliers in the first round. Despite a tough fight, in which the Pacers pushed the Cavs to seven games, it was James' Cavaliers that emerged victorious. Oladipo averaged 22.7 PPG, 8.3 RPG, 6.0 APG, and 2.4 SPG in the series, joining former Thunder teammate Russell Westbrook as the only two players to accomplish those numbers in a single playoffs. The Pacers, who were projected to win about 31 games, finished 48-34. Oladipo was named NBA's Most Improved Player, and was also selected to the All-NBA Third Team.
This generation of Pacers fans found their guy, the player they knew they could get behind home or away, day or night, East coast or West. The team started off the 2018-19 season strongly, with a 31-15 record (.674 win percentage), good for 3rd in the East. When Oladipo started, the Pacers went 25-11 (.699 win percentage). For reference, the Golden State Warriors finished with a .695 win percentage in the 2018-19 regular season.
In a January 23, 2019 home game again the Toronto Raptors, Oladipo suffered a serious leg injury racing back on defense to stop Toronto's Pascal Siakam from getting an easy basket. Oladipo was ruled to have a ruptured quad tendon in his right knee, prematurely ending his season. His performance during the season to that point (18.8 PPG, 5.6 RPG, 5.2 APG) earned him a second consecutive selection the All-Star Game.
On January 16, 2021, Oladipo was traded to the Houston Rockets in a four-team trade that ultimately sent James Harden to the Brooklyn Nets. He made his debut two days later and scored 32 points, 9 assists in a loss to the Chicago Bulls. He played 20 games for the Rockets, averaged 21 points, 5 rebounds, 5 assists.
On March 25, 2021, he was traded again to the Miami Heat in exchange for Avery Bradley, Kelly Olynyk and a 2022 draft pick swap. He debuted April 1, in a 116-109 win against Golden State and recorded 6 points, 3 rebounds and 5 assists in 23 minutes. He only played four games before suffering another setback with a right knee injury.
Victor Oladipo Outside of Being a Player
Victor Oladipo's Music and Record Label
Victor Oladipo grew up enjoying music and performing. During Indiana's Hoosier Hysteria event, Victor Oladipo took the microphone and performed Usher's U Got it Bad in front of a filled Assembly Hall stadium. Given that music has always been a passion, Victor Oladipo worked on writing his own music and would eventually release a single titled Song for you in 2017. Oladipo's music is characterized by a smooth rhythm-and-blues style that is charged with emotion. He has created his own record labeled called Feathery Music Group Inc. to publish his songs.
After working with artists such as 2 Chainz and Eric Bellinger, Victor Oladipo would eventually release a seven-song extended play record called Songs for you. The album was released on October 6th, 2017 which ironically was the same day that fellow NBA All-Star Damian Lillard released his second rap album titled Confirmed.
Victor Oladipo collaborated with a number of artists including Trey Songz, PnB Rock, Eric Bellinger, and Tory Lanez in his debut album titled V.O. That album was released on November 30th, 2018.
Oladipo and Zeller Players' Lounge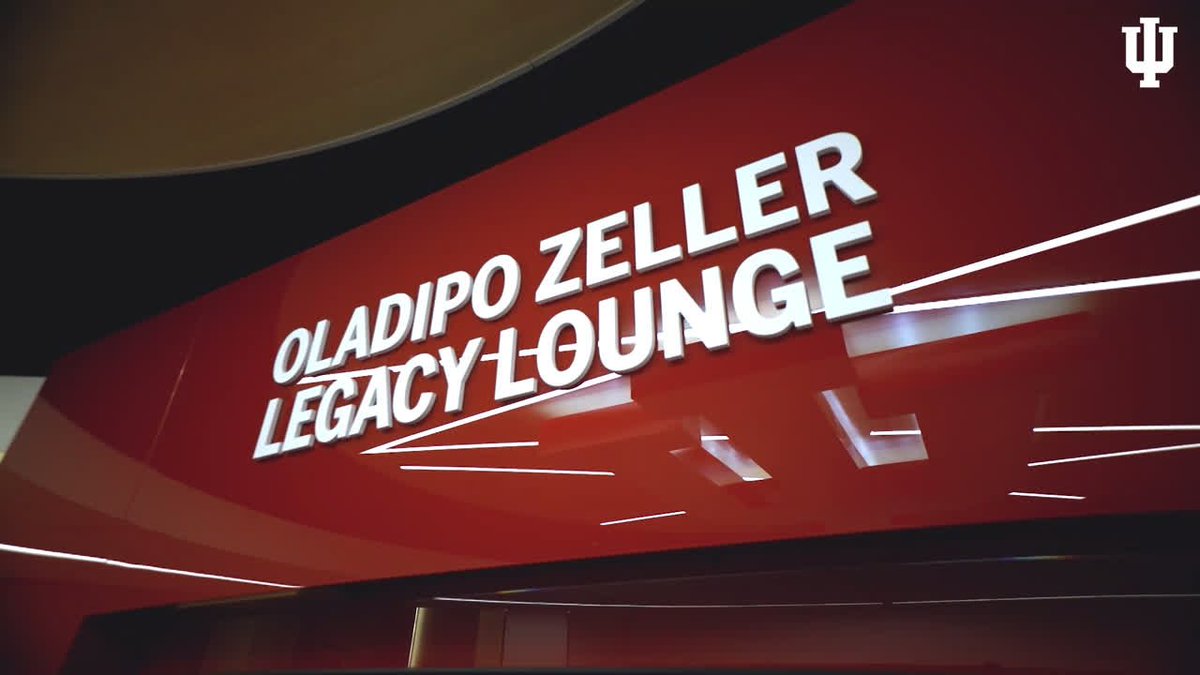 In September of 2018, Indiana Athletics announced an opening of a new Oladipo Zeller Legacy Lounge. As part of the new locker room renovations in 2018, Indiana teammates Victor Oladipo and Cody Zeller both donated money to pay for a players' lounge that would be used by Hoosiers for years to come. Relative to other top major college basketball programs, the Hoosiers had considerably obsolete locker room facilities given the magnitude and history of the program.
The donation allowed the Hoosiers to build a new players' lounge that houses massive 100 inch televisions. It is located in the southeast corner of Simon Skjodt Assembly Hall and is part of a larger remodeled area with the Andy Mohr Locker Room and the Tim Garl Athletic Training Room. Additionally the locker room gave Victor Oladipo and Cody Zeller an opportunity to leave a lasting impact on the Indiana basketball program.
"Victor and Cody had tremendous impacts on our men's basketball program during their All-America playing careers, and they continue to do that now that they are NBA standouts," Glass said. "We are tremendously appreciative of their generous gifts for IU Basketball and for their continued involvement with the program. They are both Hoosier legends who represent the best of Indiana University Athletics."

Indiana Athletic Director Fred Glass (2018)

"It means a lot to be able to give back to not only the school but to future players as well. Players did the same thing for us before we got there and now we are doing the same. Hopefully it continues the rise of Indiana Basketball."

Victor Oladipo in regards to the Oladipo Zeller Legacy Lounge
Victor Oladipo Videos and Highlights
Victor Oladipo Highlights During High School
Victor Oladipo Highlights at Indiana University
Victor Oladipo Highlights in the NBA
Victor Oladipo Songs, Music, Interviews, and other Videos