(Photo Credit: Nicole Sweet / USA TODAY Sports )
Editor's note: Due to the number of video clips, the images below may require additional time to load.
Indiana Basketball picked up yet another in-state big man when 6-foot-10 C Joey Brunk announced his commitment to the Hoosiers and coach Archie Miller. The graduate transfer gives the Hoosiers much needed front-court depth and seniority with the departures of Juwan Morgan to graduation along with Clifton Moore and Jake Forrester's transfer out of the program.
One way for the Hoosiers to get old without borrowing ideas from the Avengers is to look at the graduate transfer market. Like Evan Fitzner from last season, the Hoosiers add a fourth year player to a team with seven freshmen, sophomores, or red shirt sophomores. Due to Joey's red shirt freshman year, the Southport High School graduate still has two years of remaining NCAA eligibility.
Besides experience, what else does Joey Brunk add to the Indiana Hoosier roster for the 2019-2020 and 2020-2021 seasons? We break down his game tape from his years at Butler to understand what Archie Miller has picked up. Our film scouting includes both areas where he can contribute to the Hoosiers and areas of improvement that we expect him to continue to work on with the Indiana staff.
---
What he adds to the Indiana Roster
Joey Brunk can be best described as a hustling front-court player that plays under control to either find open looks or to use his footwork to improve the percentage of his shot. Joey Brunk has a signature one-handed floater that usually follows after a number of shot fake pivots to get the cleanest look possible. If in trouble, he has the floor vision to find an open guard or wing.
In the introduction of Joey Brunk to the Indiana basketball roster, Archie Miller commented that Brunk has the size and heart to compete in the Big Ten, which means that the staff also saw something interesting about his personality that they wanted to bring to Indiana basketball.
"Joey is an experienced frontcourt player who has the size and heart to compete effectively in the Big Ten. He is a strong high percentage shooter who is an outstanding passer in the post and is someone we can play through down low. His work ethic and leadership will make our program better both on and off the court. We are excited to welcome the Brunks to the IU Basketball family."

Indiana Basketball Coach Archie Miller

---
In the following video clips, Joey Brunk is #50 on the Butler roster.
Hustle and Running the Floor
Hoosier fans will enjoy Joey Brunk's ability to run up and down the court. Like fellow Hoosier big man Thomas Bryant, the straight line running is no problem for Brunk and he has the motor to get back on defense or transition on offense as needed. With the Indiana scheme emphatic on transition offense, the Hoosiers get another runner on the floor. He may not necessarily keep up with guards on the floor, but he can maintain separation with a head start.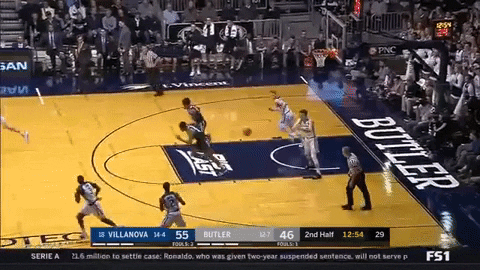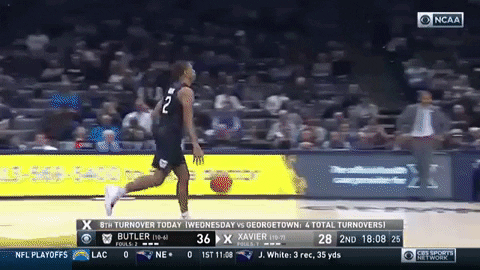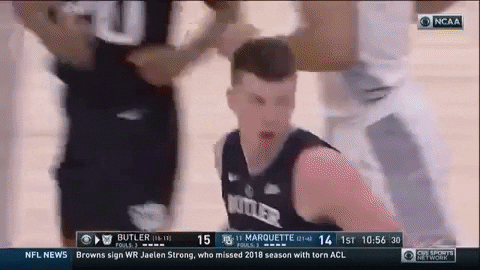 Effective Footwork
Both De'Ron Davis and Joey Brunk are going to have some of the smoothest post footwork for interior players in the Big Ten next season. The two bigs understand how to use their body and shot fakes to get defenders off of the floor. Once the defenders bite on the shot fake, one additional pivot can open up a clear path for a bucket. Often times the result also includes a foul by the defender. Joey Brunk typically likes to move closer to the rim unlike De'Ron Davis who also utilizes his hook shot away from the basket.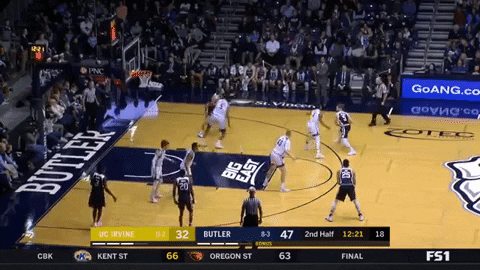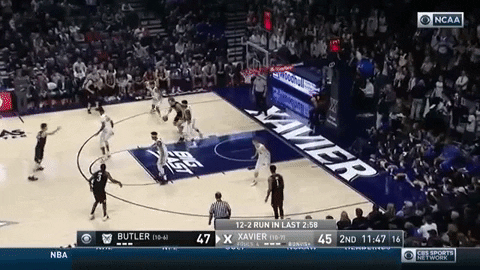 Ensuring the Box Out
Although it is a detail that is easy to miss, those watching Joey Brunk's eyes on defense will see that Brunk constantly keeps track of his assignment. His head is permanently on a swivle between what action is taking place with the rock and where his defender is moving around the court. Brunk has great peripheral vision to understand where his opponent is going. As soon as the shot goes up, Brunk immediately looks for his assignment and gets right in position to box out. Joey Brunk likes to jump right at his man and make sure he puts an arm or a part of his body on him. By feeling his opponent, he can then turn and focus his attention on rebounding the ball while knowing exactly where his man is standing. Though he does not always win the box out, he very rarely loses his man.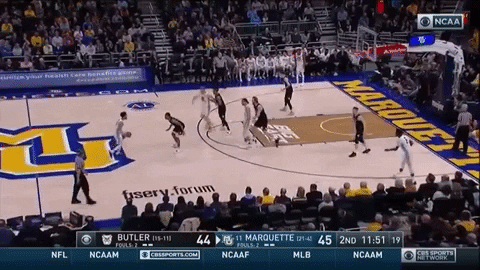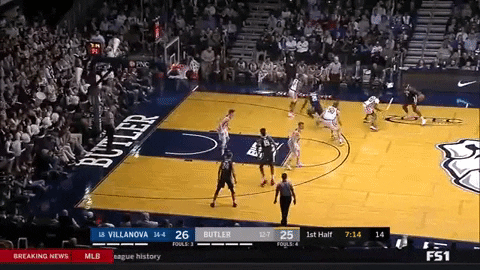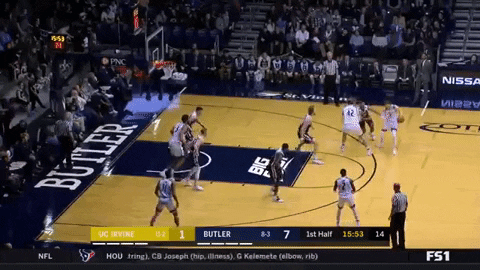 Floor Vision and Passing
As Joey Brunk develops and gets more comfortable in collegiate play, he has improved his ability to watch the floor develop while handling the ball in the post. The 6-foot-10 player has always been a great passer, but the coupling of his ability to create court gravity at this size allows him to wait for the double-teams or separation. Brunk finds open wings and guards and understands the proper passing angles to get them the ball, but mostly he just passes over other players.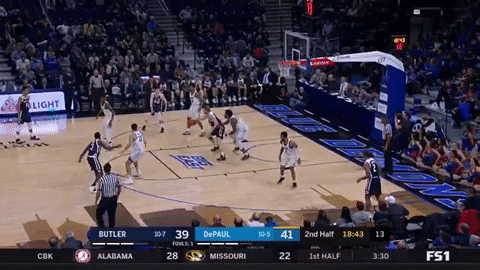 Close-range Bunny Drops
Brunk utilizes his size and athleticism down in the paint to find open shots from under the basket and from low-mid range. His positioning makes shots look easy as he does the hard work ahead of time to get to the best position before getting the ball.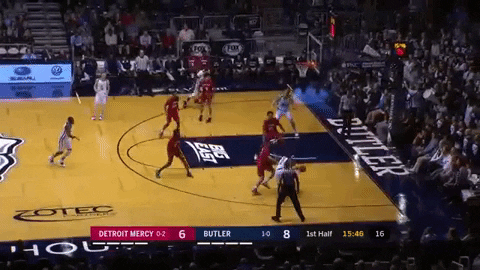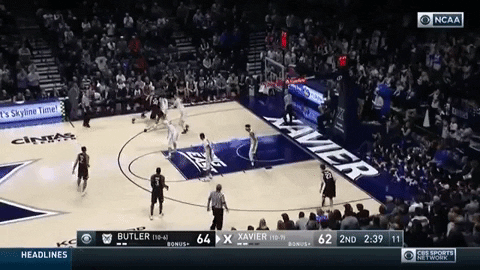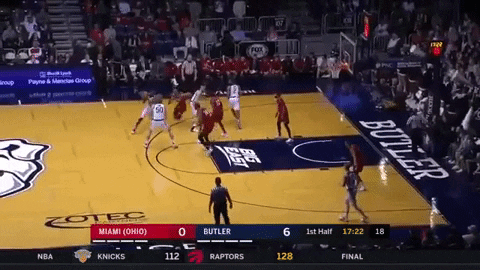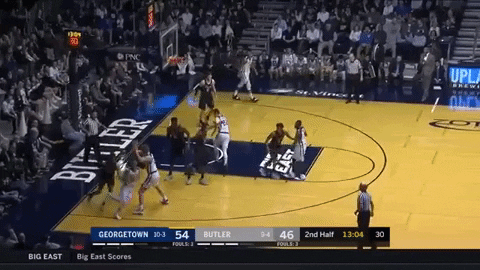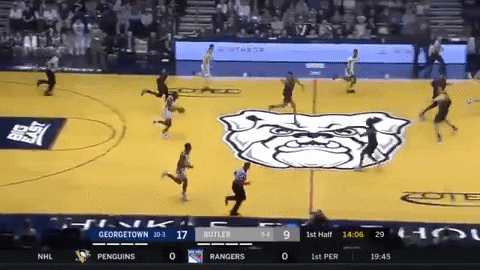 Personality Beyond the Court
As Archie alluded in the introduction of Joey Brunk to Hoosier fans, Joey brings a heart and personality that could be a program culture influence that benefits the team off the court. Brunk, an education major, has worked with kids very frequently. Besides student-teaching a second grade class at the Butler University Laboratory School, Joey Brunk has worked with kids at special needs basketball camps.
Brunk chose Butler to be closer to his dad who lost a tough battle to cancer. During his freshman year, Joey Brunk elected to forego playing the rest of the season in order to spend more time with his ailing father. Given his close relationship with his father, Joey Brunk has mentioned that he does not regret that decision at all. Brunk also wears number 50, which was his father's jersey number.
While these are two unrelated basketball stories that have shaped Joey Brunk as a person. The Hoosiers are certainly getting a player who has demonstrated his personality and character off of the basketball court. Though not quantifiable, better team chemistry may have prevented the Hoosiers' season-defining 1-12 stretch last year. Indiana basketball will take any positives in the team chemistry department.
---
Areas to Improve
Lateral Agility on Defense
Brunk has the ability to run in a straight line and consistently hustles; however, he has found difficulty with his ability to shift his weight and make quick adjustments. Many of these struggles are a result of his size, but with better ability to react and put himself in an optimal position will make it much more difficult to get easy looks off him. Currently, if you get around Brunk, it is often an easy path to the basket and he will not be able to catch up with smaller, agile players.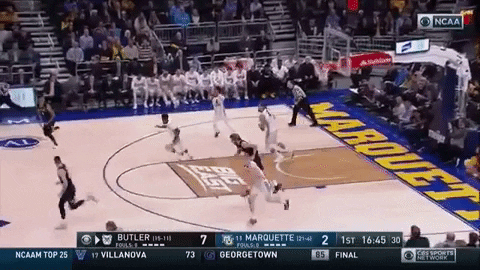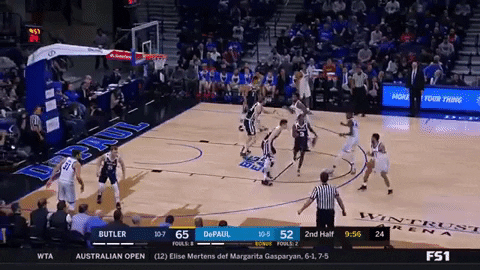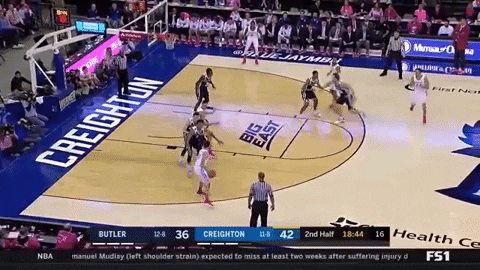 Muscle Rebounding
Like Evan Fitzner, Joey Brunk is not the greatest rebounder given his size and stature. In fact, his last season where he averaged 18.6 minutes per game, he only paired that up with 3.6 rebounds per game. Indiana's staff is going to have to find ways to position Brunk effectively so that he can come down with the ball in a stronger, tougher Big Ten conference. Brunk's ability to rebound will be a key factor to how many minutes he receives with the Hoosiers.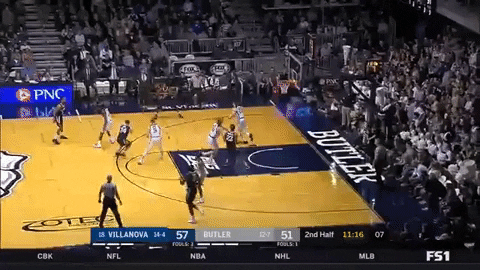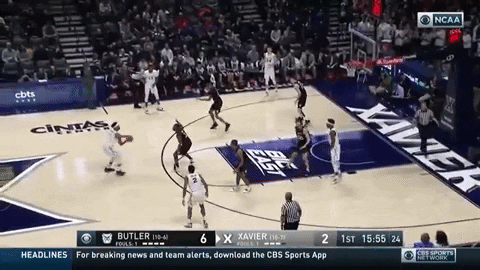 ---
Enjoy our film analysis?
Be sure to check out our other articles including film rooms for Evan Fitzner, Rob Phinisee, and Indiana football's Jack Tuttle. We will have more film analysis of the 2019 recruiting class and beyond!